A group of lawyers has petitioned Russian President Vladimir Putin to end the "blatant torture" of jailed opposition figure Alexei Navalny.
In an open letter posted by one of its authors, Viktor Drozdov, the group urged Putin to allow Navalny to be examined by doctors from outside the maximum security facility and to stop sending his staunch critic to solitary confinement.
"We cannot and do not have the right to calmly look at the violation of the constitutional rights and violation of the human dignity of Alexei Navalny, who was deprived of his lawyer's status in connection with his criminal prosecution in the context of his active political activities in Russia," the group said in their open letter posted in Facebook.
The lawyers argued that Navalny's health condition worsened while inside the jail and the conditions of his detention "pose a threat to his life," according to a translation by Russian independent news outlet Insider.
"Continuous detention in the punishment cell for an incredibly long time is blatant torture, causing serious harm to his health and posing a direct threat to [Navalny's] life. The reasons for his placement in the punitive confinement cell are not just far-fetched, but openly demonstrative, aimed not at correcting the prisoner, but at mocking him," the lawyers wrote.
The lawyers urged Putin to remove "the information blockade around Navalny's condition" and conduct a public inspection of the actions of prison staff.
The lawyers' plea came after a group of doctors from around the world also expressed their concern over Navalny's deteriorating health inside the prison.
An open letter to Putin, signed by 600 doctors mostly from the U.S. and several European countries, said the refusal of the Russian Federal Penitentiary Service to allow Navalny to receive necessary medicine "creates a direct threat to [his] life," German news outlet Deutsche Welle reported.
The doctors demanded that medical personnel be allowed to see Navalny and that the prison stop sending him to the punishment cell.
On Christmas Day, Navalny shared on his Telegram account that he lost 3.5 kilograms (7.7 pounds) every time he was ordered to be jailed in a punishment cell for 10 days. The jailed Putin critic said his weight gradually improved when he was released from solitary confinement.
Navalny has reportedly been placed in solitary confinement 10 times since he began serving his prison term at the IK-6 maximum security prison in the Russian region of Vladimir.
Navalny spent New Year's Eve in solitary confinement after prison authorities punished him for washing his face half an hour earlier than he was supposed to.
Navalny is currently serving a total of 11 and a half years in prison for alleged charges that include parole violations, large-scale fraud and contempt.
Navalny became the most serious challenger to Putin's grip on power, as his anti-corruption campaign exposed the Russian government's corrupt practices on the internet.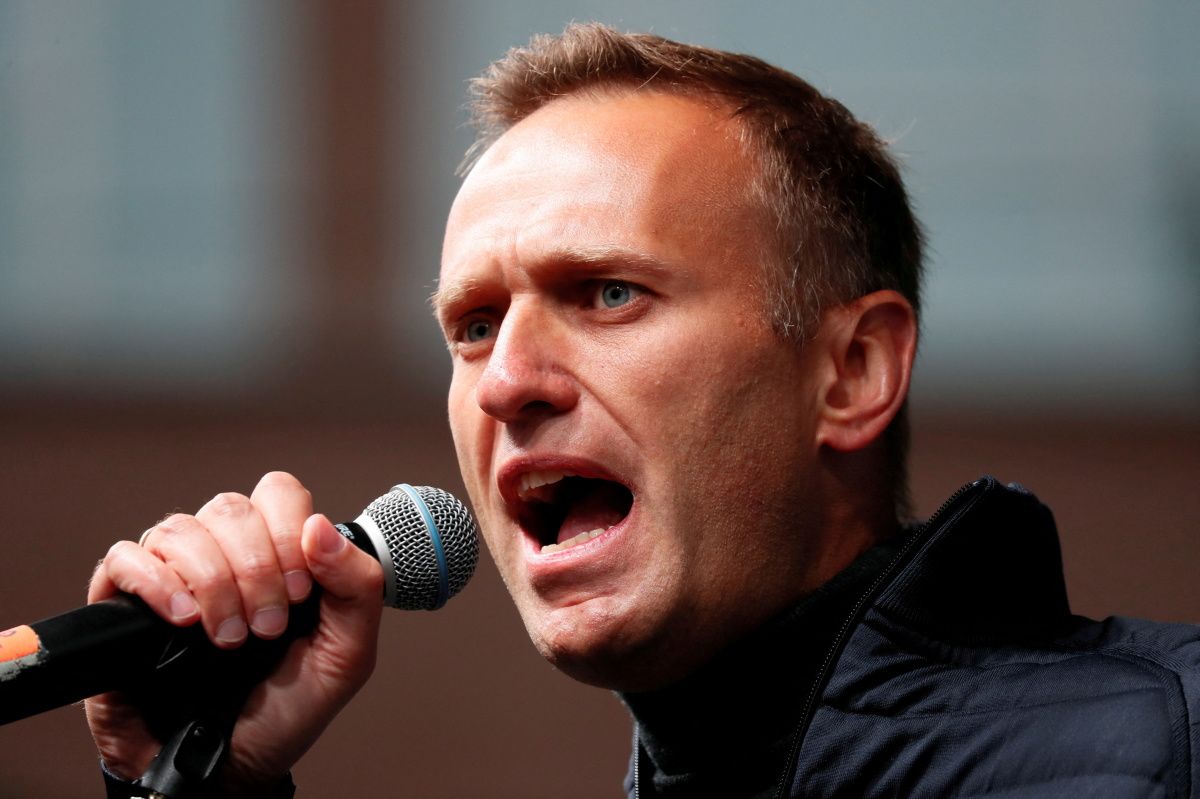 Related Articles